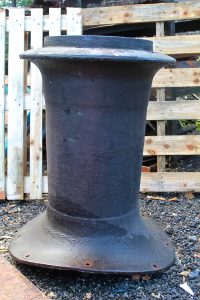 The overhaul of 9681 is now underway. Part of the overhaul includes the replacement of the smokebox and chimney.
A new chimney has been cast and is waiting to fit to the smokebox.
This makes 9681's original chimney available for sale.
The chimney is ex-BR and w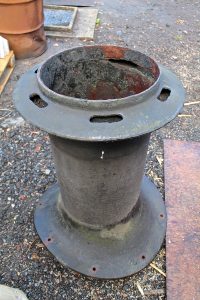 as on the engine when it entered preservation on the Dean Forest Railway. It has since seen 20 years of service on the railway and other preserved lines. The item shown in the photo's is in ex-loco condition. The buyer is to arrange collection from Norchard at their own expense.
We are asking for a minim of £500 for the chimney which is available for inspection at Norchard.
Please contact us via the contact page.
Happy shopping!