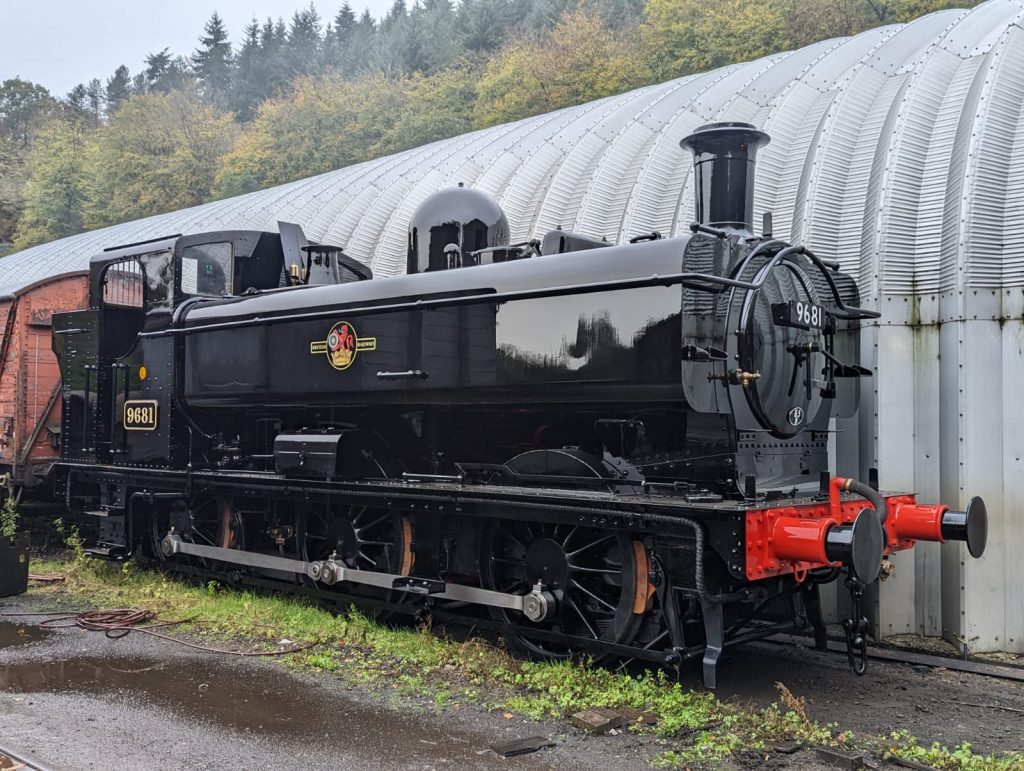 After 9 years of hard work and a pandemic, BR 57xx Pannier Tank No.9681 was rolled out of Norchard shed today (03/11/22). Testing will commence shortly.
A huge thanks is owed to the small but dedicated team of volunteers; whom along with assistance from Western Steam Engineering, have worked tirelessly to overhaul the loco.
Thanks also to our members, supporters and donators who have helped fund the overhaul.

Look out for more updates as testing takes place!