You may have seen on our social media channels that ex BR Pannier No9681 has been out and about on test over the last two weekends.
Tom Halford and the engineering team have been running the loco up and down the line to check that all components are working properly and carrying out minor adjustments if needed.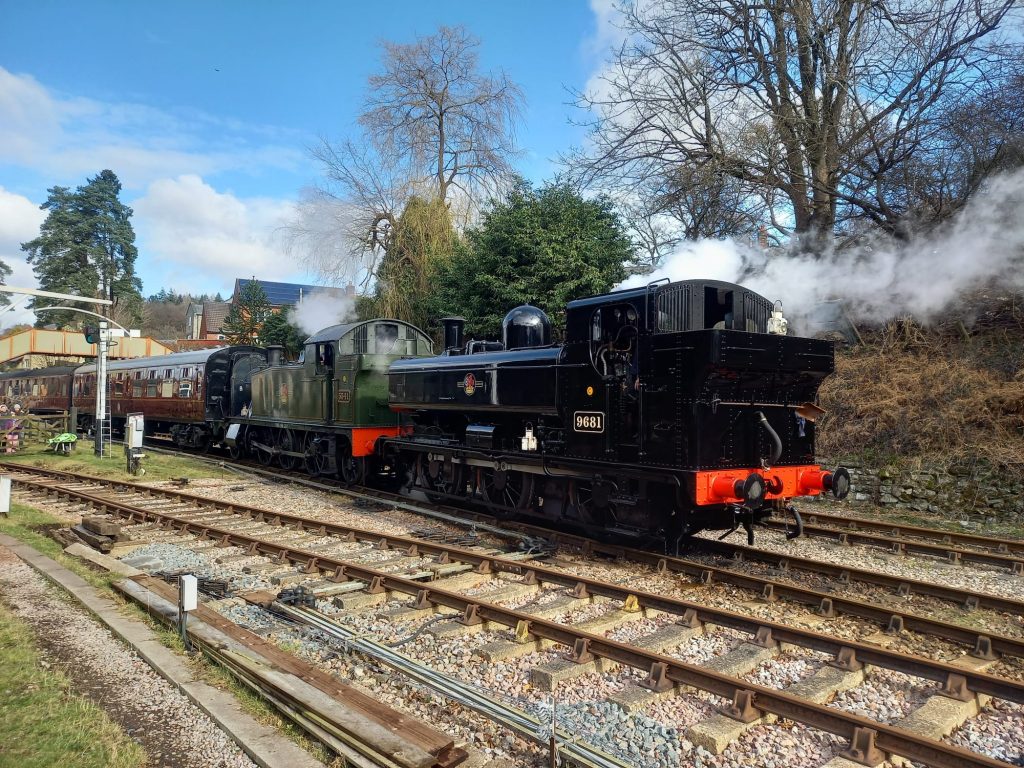 5541 and 9681 were both operating on Saturday 25th Feb on loaded test. 5541 had recently been stopped for routine winter maintenance and was being tested ahead of the members day on the 11th March, where both locomotives will be in steam, operating an intensive timetable for members of the DFLG and DFRS.